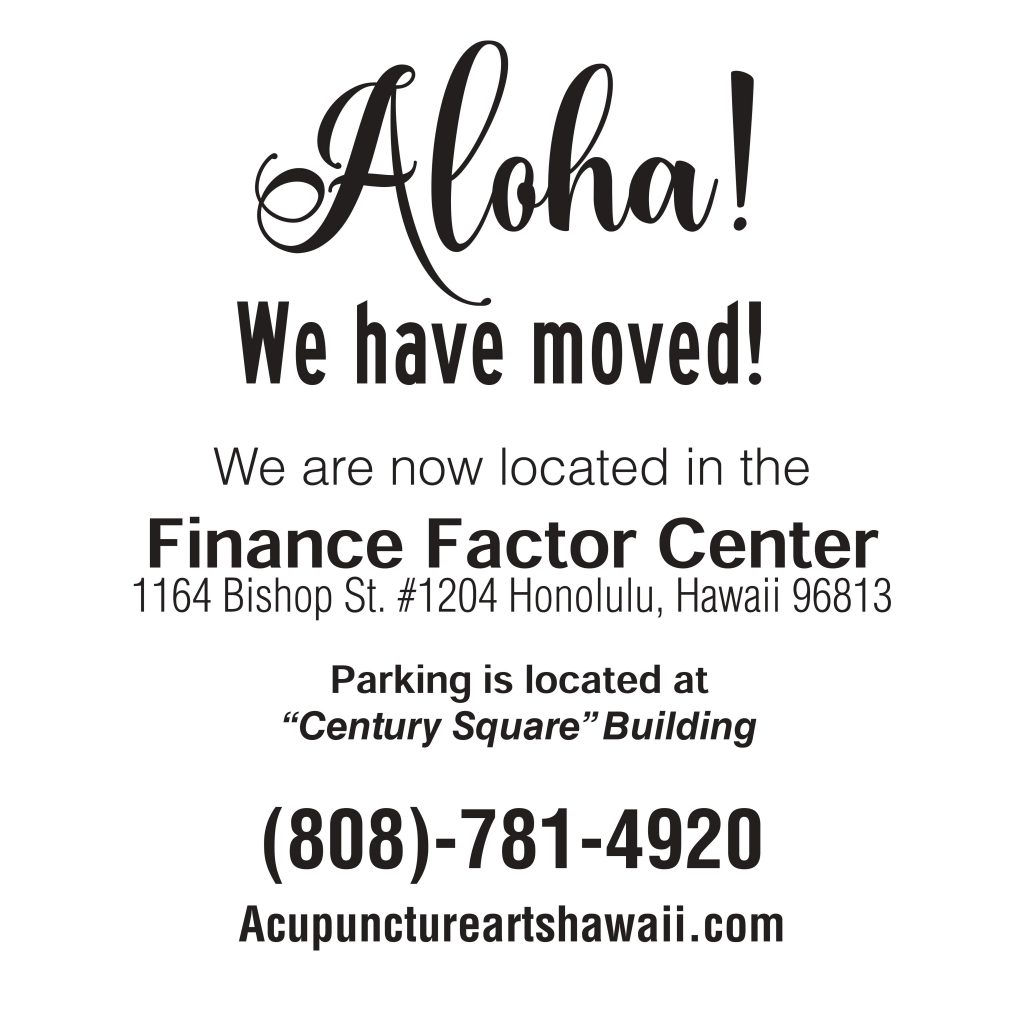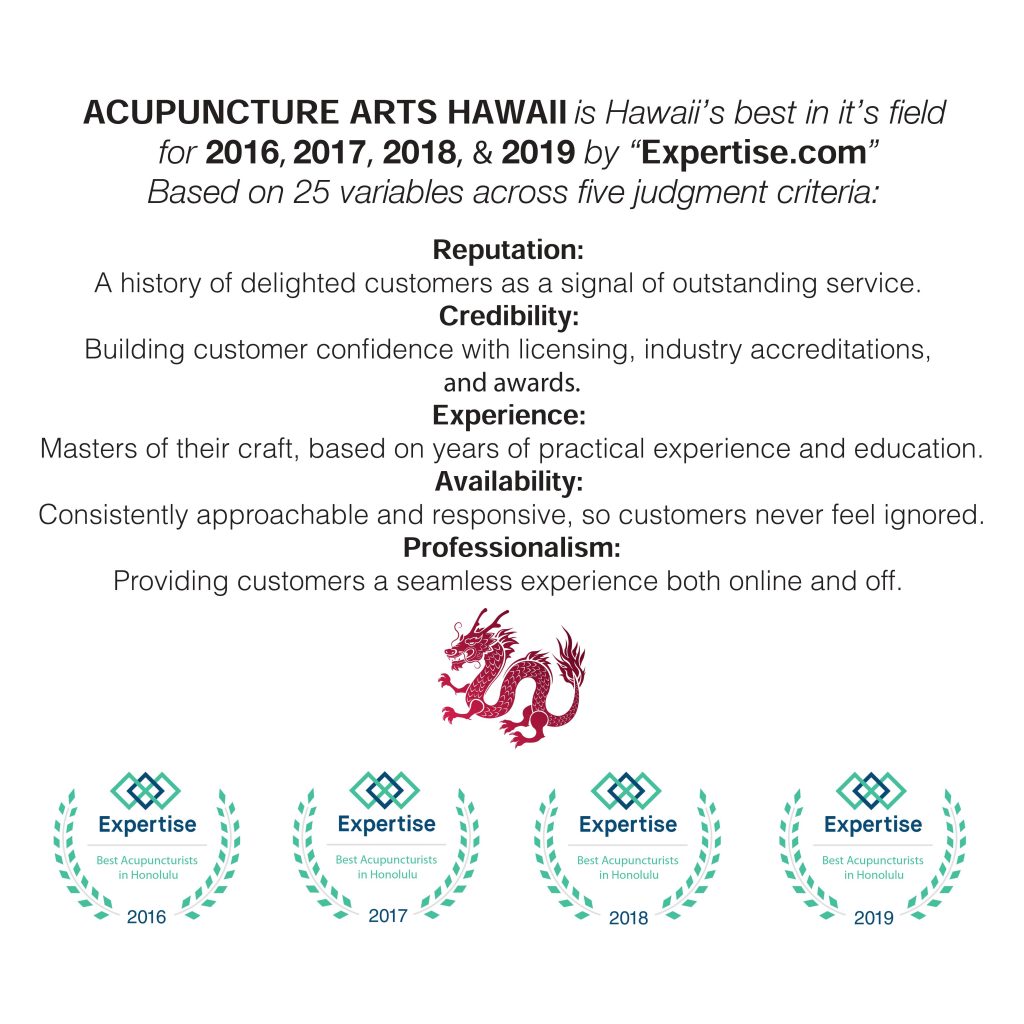 ALOHA!
To Our Wonderful New Location At Fiance Factors Building
1164 Bishop St. #1204 Honolulu, Hawaii 96813
ACUPUNCTURE ARTS HAWAII is Hawaii's best in it's field
for 2016, 2017, 2018, & 2019 by "Expertise.com"
Based on 25 variables across five judgment criteria:
Reputation:
A history of delighted customers as a signal of outstanding service.
Credibility:
Building customer confidence with licensing, industry accreditation,
and awards.
Experience:
Masters of their craft, based on years of practical experience and education.
Availability:
Consistently approachable and responsive, so customers never feel ignored.
Professionalism:
Providing customers a seamless experience both online and off.