Hours of Operation:
Monday-Friday 10am-6pm
Saturday 10am-3pm
Sundays – Closed
Call Dr. Marc for appointments 808.781.4920
Below is a list of the treatment Traditional Chinese Medicine services we offer:
• Acupuncture; Chinese & Japanese Styles
• Fire Cupping
• Tui-Na ( Chinese Massage)
• Electro-stimulation
• Moxibustion
• Chinese Herbs & Formulas in Traditional & Powdered Forms
• Gua Sha (Neck & Shoulder scrapping for cold & flus)
• Qi Gong (also known as Medical Energy Healing)
Chinese Herbal Medicine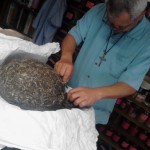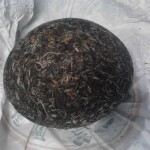 Gentle technique, yet powerful Japanese style meridian therapy
NADA Protocol
Gua Sha
Qi Gong
Reiki
Meditation
Tui Na and Herbal Cooking Classes
Below is a list of ailments we can treat with Chinese Medicine:
Addiction
Arthritis
Back and Disc Problems
Breathing/Lungs
Cholesterol
Cosmetic Acupuncture
Diabetes
Digestion or Intestine
Emotional Wellbeing
Facial Rejuvenation
Headache/Migraine
Heart Ailments
Infertility
Orthopedics
Sexual Dysfunction
Smoking
Sports Medicine
Weight Management
Women's Health/ObGyn
Allergies
Asthma
Blood Pressure
Cancer/Oncology
Colds, Cough and Flu
Depression/Anxiety
Diet and Nutrition
Eating Disorders
Eye Ailments
Feet Pain
Hearing/Speech
Immune Diseases/Disorders
Neck and Shoulder Pain
Pain Management
Skin Problems/Dermatology
Spinal Problems
Urology
Wellness/Healing/Prevention
Our Pricing:
$80 initial in-take diagnosis and consultation, processing, and comprehensive exam
Each additional follow-up treatment there after is $60. *3 & 6 & 10 treatment packages available at a significant discount – inquire at the clinic or through email: marccapener@yahoo.com
Is there anything I need to know for my first visit?
On your first visit be prepared to stay 60-90 minutes. Your acupuncturist will review your health history and discuss your current concerns. During this intake time we will be looking for the 'root' of your imbalance as well as treating the 'branch' symptoms that brought you into the clinic. This includes traditional visual examination of your tongue and palpatory diagnosis of your pulses and meridians.
If possible, please print the patient health history forms to fill out and bring to your first appointment.
You can email us at info@acupunctureartshawaii.com for our patient intake forms.
The follow up treatments are approximately 1 hr as well.
Upon Arrival:
1. Please arrive 5 minutes early with your paperwork, 15 if you need to fill it out on-site
2. Take shoes/slippers off at the shoe rack.
3. Use restroom if needed before treatment begins.
4. Please wear comfortable clothing that allows for easy access to your shoulders, knees, and back.
5. Please speak softly in the clinic as others are relaxing.
*Please Note: There is a 24 hr cancellation policy for all scheduled treatments. If you need to cancel or change an appointment, please call 4 hrs in advance or you will be charged $20 for the appointment and/or pre-paid vouchers will be forfeited. Thank you for your respect and understanding in this matter.