ACUPUNCTURE ARTS HAWAII
TRADITIONAL CHINESE MEDICINE IN HONOLULU
(808) 781-4920
Union Plaza
1136 Bishop Street, 9th Floor. Suite PH1B
Honolulu, HI 96813
Monday-Friday 9am-6pm
Saturdays 9am-3pm
Sundays – Closed
We offer Acupuncture (Chinese & Japanese Styles), Fire Cupping, Tui-Na (Chinese massage), Electro-stimulation, Moxibustion, Chinese Herbs & Formulas in Traditional & Powdered Forms, Gua Sha, (neck & shoulder scrapping for cold & flus), Qi Gong (energy healing), Chinese Herbs, Skincare & Health Suppliments, and Lomi Lomi Massage.
Pain, Addiction, Anxiety, Depression, Arthritis, Asthma, Carpel Tunnel Syndrom, Digestive Health, Weight Management, Fibromyalgia, Insomnia, Migraines, Stress, Pregnancy, Fertility, and much more.
Meet our team of healers Marc Capener, L.Ac (Acupuncturist & Herbalist) & Anetka "Moana" Pulelehua (LomiLomi Massage Therapist).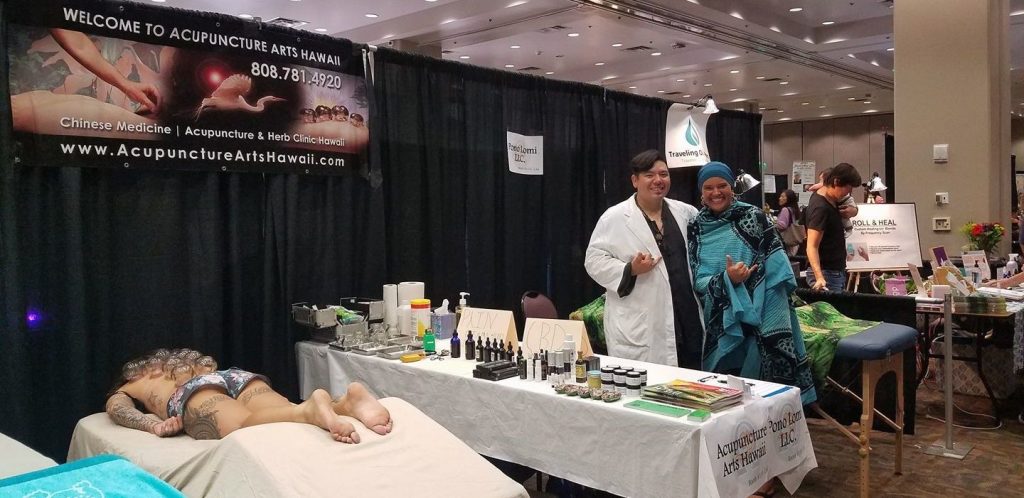 We have the answers!
Ranked #1 Acupuncturist in Honolulu for 2016, 2017 & 2018!