We are located in downtown Honolulu:
We MOVED across the street – Check Out our new Address.
Union Plaza
1136 Bishop Street, 9th Flr. StePH1B
Honolulu, HI 96813
Monday-Wednesday 9am-5pm
Thursday 3pm-5pm
Sundays – Closed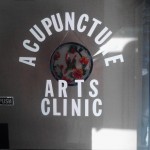 Park at Century Square across the street at 1188 Bishop Street for Free Validated Parking while you are at the clinic.
Marc Capener, L.Ac.  808.781.4920
MarcCapener@yahoo.com
Shelly Denny, L.Ac.   808.446.2426
shellydenny@yahoo.com