Marc Capener, L.Ac.

Marc Capener is a National Board (NCCAOM) and Hawaii State Certified Licensed Acupuncturist L.Ac.  Born and raised in Honolulu, Hawaii, he studied and graduated from the University of Hawaii, Manoa with a Bachelor's B.S degree in Ethno-Botany, after which he attended the Institute of Clinical Acupuncture & Oriental Medicine I.C.A.O.M. It was there Marc received his Master's M.S.O.M Degree in Oriental Medicine. He is also the co-founder of Acupuncture Arts Clinic located in downtown Honolulu, Hawaii (1145 Bishop St., 2nd Flr.)
Marc Capener is also a Master Herbalist and has spent many years studying Hawaiian herbology, horticulture, soil science, Chinese Herbology & Herbal Formulas.  He currently teaches "Introduction to Chinese Herbology" at I.C.A.O.M and is Head Caretaker of the school's herb farm, where many Chinese medicinal herbs are grown organically.
Marc Capener also has an extensive background in martial arts including a 2nd degree black belt from J.I.K.C Karate a Black Belt in Aiki-Bhudo, and a Black sash in Wing Chun Kuen (a traditional shaolin art) under Sifu John Divirgilio.  He currently teaches Wing Chun Kuen in Honolulu.  As such he specializes in Musculo-Skeletal injury & Sports Medicine including: Herbal liniments (Yuk Jiaos), Fire Cupping, Chinese Massage (Tui Na), and Electro Stimulation.  Other specialties include PTSD, addiction, heat therapy (moxibustion), facial beautification, and insomnia.

Shelly Denny, L.Ac.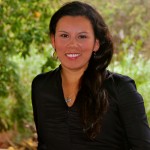 Shelly Denny is a Licensed Acupuncturist and Chinese Medical Herbalist seeing patients on both the North Shore of Oahu and Downtown Honolulu in the Fort Street Mall area.
Shelly is a graduate of Southwest Acupuncture College in Santa Fe, New Mexico, one of the Top 10 Colleges of Oriental Medicine in the United States. She completed extensive clinical internships and clinical externships at two separate rehabilitation hospitals helping people recover from strokes and other serious injuries. She specializes in Pain Management, Injury Recovery, Relieving Muscle Tension, Insomnia, Digestive Disorders, Women's Health Issues, PMS, Menopause, Fertility Support, Stress, PTSD, Addiction and Relapse Prevention trained and certified by the National Acu-Detox Association.
Shelly is a compassionate and intuitive healer with a background working in a variety of human services: hospice, addiction rehabilitation, and managing a group home people for people unable to care for themselves.
A registered member of the Leech Lake Band of Ojibwe, Shelly is a Native American Pipe Carrier and holds prayer and meditation important to daily life. She is also a long time student of Buddhist meditation and spent years living in Buddhist community and retreat center in New Mexico while also studying non-denominational meditation methods to increase love, compassion, and our innate capacity to help others.
"My work with people in their darkest moments, who were often unable to communicate their pain, or their needs cultivated a true ability to read people and tune in to what they need and how to help them. That skill and empathy has only increased with my practice of Chinese Medicine. I truly love helping people get balanced and well, and live the quality of life they love."
Leon Letoto, L.Ac.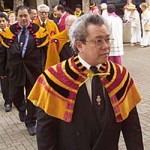 Leon specializes in musculo-skeletal disharmonies, cold and influenza and a wide range of difficult cases that include cancer, hepatitis B & C, herniated disc, stroke, and shingles.
He has studied Qigong for 34 years and incorporates Chinese herbal dietetics, Qigong exercise and treatment, electro-acupuncture, magnet therapy, Gua Sha and Chinese herbs into his treatment protocol.
In 1988 Leon became a Licensed Acupuncturist in the State of Hawaii after graduating with a Bachelors of Arts in Asian Studies from University of Hawaii at Manoa and a Masters of Acupuncture from Tai Hsuan Foundation College of Acupuncture in Honolulu.
Other Accomplishments:
Hawaii Acupuncture Association, Past board member and president
Hawaii Foundation for Chinese Culture and Arts, President Board of Directors
Reiki Master 1998
Honolulu Chinese Chamber of Commerce member 13 years
White Cloud Chamber Qigong instructor, 19 years
Instructor for the Phoenix Dance Chamber Chinese Dance Company of Honolulu
Singer for the Honolulu Iwakuni Bon Dance Group, 11 years
Knight of the Royal Order of Kamehameha I, Helu Ekahi, Heiau O Hawai'i